First medical abortions expected early in the new year as 50 GPs protest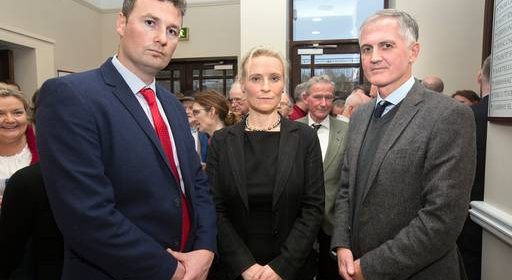 The first medical abortion in Ireland may take place as early as January 8, despite the escalation of a row between GPs over how the new service will run.
The Government is determined to meet the January target to implement the new law extending the grounds for terminations if the Health (Regulation of Termination of Pregnancy) Bill is passed before the Christmas break.
It would mean a woman seeking an abortion could visit a participating GP on January 2 and, if assessed as suitable, be eligible for an abortion early the following week.
However, up to 50 GPs with strong anti-abortion views walked out of a meeting of family doctors in Dublin yesterday to discuss concerns about how the new service will operate on the ground.
The doctors left the meeting of the Irish College of General Practitioners (ICGP) – the professional and training body for doctors – which was convened to discuss the abortion service, saying their voices were not heard.
They said they represent hundreds of GPs who not only want to opt out of the service, but do not want to be obliged to make arrangements to refer a woman seeking an abortion to another doctor.
Dr Kirsten Fuller, spokesperson for the group, said: "Today was a test for whether the ICGP board regards rank and file GPs as colleagues who ought to be consulted and included in decision making or see them as a problem that must be managed.
"We definitely got our answer to that question at today's meeting."
Dr Fuller said: "Ordinary GPs in their hundreds have done everything humanly possible in the past five months to get the ICGP board to listen to our concerns but we have been stonewalled every step of the way. A serious crisis now exists that the Government cannot ignore regarding the rollout of GP-led abortion services."
She said: "Under the new law, doctors will be forced to facilitate abortions taking place."
The current Medical Council guideline states a doctor is allowed to conscientiously object, but is obliged to refer a patient onwards.
The meeting went ahead with a large gathering of GPs who travelled from around the country.
Dr Tony Cox, medical director of the ICGP, said: "The college's remit is to provide training and education for all GPs, and for those GPs who wish to offer this service.
"We are aware of the concerns of those with a conscientious objection to providing termination of pregnancy services, and we have successfully advocated for an 'opt-in' service and for a 24-hour helpline as the first point of information for those who seek the service.
"We are sorry that those who walked out didn't stay to listen, as there was a meaningful discussion of all the issues on the agenda."
Source: Read Full Article