FDA launches new Digital Health Advisory Committee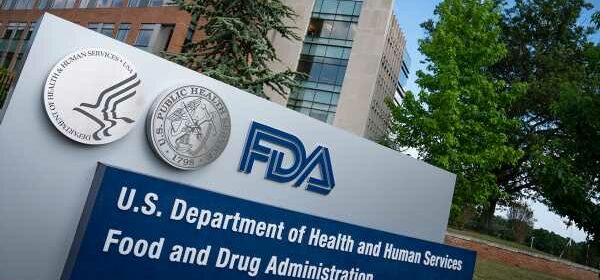 The U.S. Food and Drug Administration on Wednesday announced the creation of a new Digital Health Advisory Committee, which will gather "experts throughout the field who can help ensure our regulation of these exciting tools maintains an appropriate pace while working within parameters of safety and effectiveness standards," said Troy Tazbaz, director of the FDA's Digital Health Center of Excellence.
WHY IT MATTERS
"Technology moves at an incredible pace," he explained, and the committee will help the FDA keep a clear eye on rapidly changing scientific and technical issues around digital health tools and technologies – not least fast-evolving fields such artificial intelligence and machine learning, augmented and virtual reality, digital therapeutics, wearables, remote patient monitoring and more.
The group – the newest addition to FDA's other advisory committees, it's planned to be fully operational in 2024 – will be tasked with advising FDA leaders on an array of digital health imperatives, while providing expertise and perspective to help improve the agency's understanding of the "benefits, risks, and clinical outcomes" of various emerging technologies.
As it works to ensure the safety and efficacy of new digital health tools – not just those mentioned above but in other areas, such as decentralized trials, patient-generated health data and cybersecurity – FDA also recognizes the need to not stifle innovation.
So the agency will solicit views from the committee – set to include nine voting members, including the chair, with other experts added depending on the topic. It will comprise individuals with technical and scientific expertise from diverse disciplines and backgrounds – the better to help ensure digital health medical devices are designed and targeted to meet the needs of diverse populations.
FDA says anyone interested in serving or nominating a representative should submit nominations electronically via the advisory committee's membership nomination portal.
THE LARGER TREND
The agency has had its hands full in recent years managing a variety of regulatory challenges on a wide array of digital health technologies.
Most recently, it's been focused on AI-enabled medical devices and a new final guidance for its Breakthrough Devices Program. (It's also been keeping a close eye on the medical device supply chain.)
But FDA has also been busy with ​​clinical decision support software, genomic data and more. 
In recent years, the agency has promised a more open approach to AI and machine learning. We offered a deep dive on how the agency is evolving its regulatory approach to keep pace with innovation in healthcare.
ON THE RECORD
"Many of these technologies are novel and tend to rapidly change," said Tazbaz. "It's our duty to seek as much knowledge on them as possible as we determine and implement appropriate regulation to encourage innovation while protecting public health."
"As one of our strategic priorities, our goal is to advance health equity in part through expanding access by bringing prevention, wellness and healthcare to all people where they live – at home, at work, in big cities and rural communities," added Dr. Jeff Shuren, director of the FDA's Center for Devices and Radiological Health.
"Digital health technologies are critical for achieving this transformation in care delivery. As digital health technologies advance, the FDA must capitalize on knowledge from inside and outside of the agency to help ensure we appropriately apply our regulatory authority in a way that protects patient health while continuing to support innovation."
Mike Miliard is executive editor of Healthcare IT News
Email the writer: [email protected]
Healthcare IT News is a HIMSS publication.
Source: Read Full Article