Coronavirus in Colorado, June 10: A look at the latest updates on COVID-19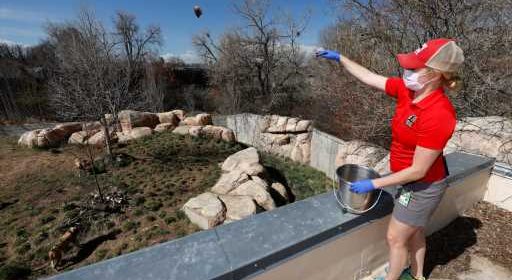 As the state announces more and more reopening guidelines, officials are watching Colorado's neighboring states closely as coronavirus infections increase in Arizona and Utah.
The number of new coronavirus cases in Colorado remains relatively low. Cumulative hospitalizations for COVID-19 jumped this week, however, state health officials said the increase is the result of a change in reporting.
For June 9 updates, tap here.
What's new
Majority of outdoor recreation businesses report layoffs, drops in revenue during pandemic
Colorado vaccine bill moves forward – with amendment allowing repeal attempt
New coronavirus cases in Colorado remain low, but state officials watching neighboring states where infections are increasing
University of Denver announces 38 layoffs, salary reductions for faculty and staff
How does coronavirus spread and should I still wear a mask? Here's what we know.
Resources
Denver's free COVID-19 testing at Pepsi Center now open to anyone who may have been exposed
These Colorado grocery stores, retail outlets and restaurants have coronavirus outbreaks
More symptoms, no slam-dunk drugs: What we now know — and still don't know — about the coronavirus
Frequently asked questions about coronavirus in Colorado
Coronavirus timeline: An in-depth look at COVID-19 in Colorado
Colorado coronavirus map: Where are cases being reported?
Colorado unemployment FAQ: How to apply, details about missing PINs and more
Do I have the coronavirus? Here's what to do if you're not sure.
Colorado coronavirus housing FAQ: Resources for renters and homeowners
How social distancing works and what it means for you
Inside Colorado's growing anti-shutdown movement
The numbers
Live blog
Join our Facebook group for the latest updates on coronavirus in Colorado.
Source: Read Full Article