Clampdown on rogue sunbed shops urged after one in three fails to turn away under-18s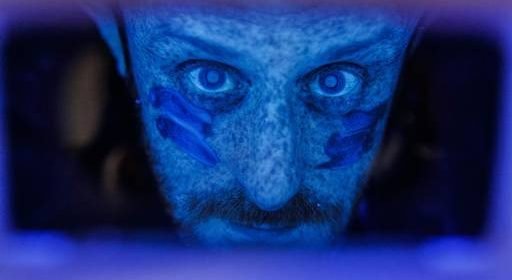 The Irish Cancer Society (ICS) is calling for a clampdown on rogue sunbed operators, as a new survey revealed that one in three did not refuse to book in minors for a tanning session.
The society yesterday unveiled the results of its "mystery shopper survey" that was carried out across 40 salons offering sunbed services in Dublin.
The research was carried out by Ipsos MRBI, and the society said that it was "shocking to see that two out of five sunbed operators are not complying with the requirement to ask customers their age, and many are making bookings for under 18s".
This is despite the fact that sunbed businesses are legally prohibited from allowing under-18s to use sunbeds.
Hannah Nolan, a research consultant with Ipsos MRBI, said that as part of the survey, male and female 'mystery' shoppers aged between 16 and 17 were tasked with trying to buy a sunbed session.
Among the research objectives was to see whether minors were being asked their age, and if they being refused once their age was established.
"They were to go as far through the interaction with the employee as possible, but they were not allowed make any booking. If they were asked for their age, they were to be completely truthful," she said.
One of the things they looked at was whether the mandatory signage saying under-18s could not use sunbeds was visible in the salon. Two in five tanning salons did not display the statutory signage.
Meanwhile, more than half of salons (55pc) were offering some form of promotion on the day, with the top one being "free sunbed minutes", followed by a "happy hour".
Figures show there is a 75pc increased risk of melanoma when people begin tanning regularly before the age of 35.
"The main message from this research is that the State must crack down on rogue operators who think that they can get away with disobeying the law, with ignoring their responsibilities and literally scarring young people for life," said Averil Power, CEO of the Irish Cancer Society.
She urged that greater resources must be made available to ensure more inspections can be carried out by environmental health officers all over the country.
Ms Power said the Department of Health was expected to publish a skin cancer prevention plan in May, and the society looked forward to working with it on that. She said "ensuring tougher penalties for those who breach the current legislation is something that must be looked at as part of that process".
Ms Power said levels of non-compliance found in the survey indicated operators were not afraid that they would be caught or that they would be punished, "or maybe the level of punishment isn't enough to deter them from seeking profits from teenagers".
She said the legislation provided for fines of up to €5,000.
Source: Read Full Article