Brazzein and monellin: Safe alternatives to sugar, new research confirms

In a recent study published in Foods, researchers comprehensively performed toxicity assessments of monellin and brazzein, recombinant naturally sweet proteins produced by yeasts.
Study: Sweet-Tasting Natural Proteins Brazzein and Monellin: Safe Sugar Substitutes for the Food Industry. Image Credit: John B Hewitt/Shutterstock.com
Background
Monellin and brazzein, artificial small-molecule sweeteners, have been widely used to replace sugar in food due to their high sweetness and potential health benefits. Sweet-tasting proteins abundant in tropical plants offer advantages over sugar, such as avoiding obesity, cardiovascular disease risk, and dental issues.
However, studies assessing their safety are limited. Brazzein is a heat-stable, water-soluble, nutritive sweetener, while monellin has a more complex structure and is more sensitive to heat. Despite numerous publications on their structural configurations and modifications, a systematic study of their safety has yet to be conducted.
About the study
In the present study, researchers experimentally assessed the acute, sub-chronic, and chronic toxicity and allergenic and mutagenic properties of recombinant monellin and brazzein.
The tested proteins were purified using chromatography, ultrafiltration, and lyophilization, and the microbiological purity of the sweet proteins was evaluated using bacteriological methods. Two experiments were conducted for each protein, with the animals kept under continuous observation for two weeks.
The equivalent dose (ED) of sucrose for guinea pigs was calculated, accounting for the sweetness coefficients of monellin and brazzein. Protein solutions and water were administered daily for 21 days.
The team evaluated recombinant monellin and brazzein's acute and chronic toxicity on three mammalian species: guinea pigs, rats, and mice. Acute toxicity was assessed in rats and mice; chronic toxicity was evaluated in rats; and sub-chronic toxicity was evaluated in guinea pigs.
Acute toxicity assessments included weight gain, the general condition of animals, intoxication symptoms, the relative mass of main organs, and the pathomorphological examination of internal organs.
To assess sub-chronic and chronic toxicity, in addition to these tests, behavior, visible physiological functions, and diuresis volume were evaluated, and biochemical, hematological, and urine analyses were performed.
For the sub-chronic toxicity study, guinea pigs were administered intra-gastrically with aqueous solutions of brazzein or monellin, while control group animals received distilled water. The study investigated the allergenic effects of monellin and brazzein on albino males of guinea pigs and males of outbred mice.
The animals were tested 10 to 12 days after sensitization using skin, conjunctival, and nasal tests and the indirect mass cell degranulation reaction.
In addition, the inflammatory response to concanavalin A was assessed in mice. The results were evaluated after 15 minutes (immediate-type reaction) and 24 to 48 hours (delayed-type hypersensitivity). To investigate the mutagenicity of the proteins, the Ames test, bone marrow chromosomal aberration test, and micronucleus tests were performed in mice.
Results
The study on rats and mice revealed that monellin and brazzein are non-toxic and safe for mammalian organisms, opening vast opportunities for their application in the food industry as sugar alternatives.
The acute toxicity experiments showed that the intragastrically administered proteins had an LD50 of over 5,000 mg per kilogram of body weight. There were no intoxication or death-related symptoms observed for the protein doses tested in the experiments.
Intragastric injection of monellin or brazzein to rats at dosages ranging from 107 to 5,000 mg per kg of body weight and 71 to 5,000 mg per kg of weight, respectively, had no impact on body weight or the coefficients for the mass of body organs. In acute toxicity tests conducted on murine animals, similar results were achieved.
Macroscopic examination of rats and mice organs following administering monellin or brazzein intragastrically showed no pathological alterations to the lungs, liver, heart, kidneys, brain, spleen, pancreas, lymph nodes, esophagus, thymus, small intestine, stomach, large intestine, ovaries, or testes.
The highest tested dosage of monellin or brazzein for mice and rats in the experiments was 5,000 mg per kg of body weight, near the maximal permissible dosage for intragastric delivery to these animals.
The lack of intoxication symptoms and death, and protein impacts on weight, internal organ masses, and biochemical indices demonstrated that regular intragastric infusion of monellin and brazzein for three weeks at EDguinea pig dose and 10-fold EDguinea pig dose, respectively, had no toxic impact on the guinea pigs.
Macroscopic evaluation and the determination of internal organ mass coefficients in the experimental animals showed no pathological alterations. Concerning chronic toxicity, the relative gain in body weight among rats decreased toward study termination, with no toxic effects detected by other indicators.
Brazzein administration slightly but significantly reduced total protein and globulin levels in male rats and increased glucose concentration compared with a low control value.
In female rat sera, monellin administration at a dose of EDrat reduced fructosamine and cholesterol levels. Brazzein and monellin in all tested concentrations do not have a mutagenic effect in vitro on S. typhimurium strains TA 100, TA 98, and TA 97 in the presence of and without a metabolic activation system.
Conclusion
Overall, the study findings highlighted the safety of potential protein-based sweeteners, brazzein and monellin, in mammal experimental models, with no signs of intoxication, mortality, or inflammation. They also showed no allergenic or mutagenic properties. Further research is required to determine their safety among pregnant women and children and to evaluate their effects on the fecal microbiota and animal metabolism.
Journal reference:
Novik, T.S. et al. (2023), Sweet-Tasting Natural Proteins Brazzein and Monellin: Safe Sugar Substitutes for the Food Industry, Foods 2023, 12, 4065, doi: https://doi.org/10.3390/foods12224065. https://www.mdpi.com/2304-8158/12/22/4065
Posted in: Medical Research News | Miscellaneous News
Tags: Bone, Bone Marrow, Brain, Cardiovascular Disease, Cell, Children, Cholesterol, Chromatography, Chronic, Food, Glucose, Heart, heat, Hypersensitivity, in vitro, Inflammation, Intoxication, Large Intestine, Liver, Lungs, Lymph Nodes, Lyophilization, Metabolism, Molecule, Mortality, Obesity, Ovaries, Pancreas, Protein, Research, Skin, Small Intestine, Spleen, Stomach, Thymus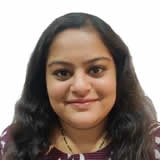 Written by
Pooja Toshniwal Paharia
Dr. based clinical-radiological diagnosis and management of oral lesions and conditions and associated maxillofacial disorders.