B.C. health officials warn about travel to U.S. areas affected by measles outbreak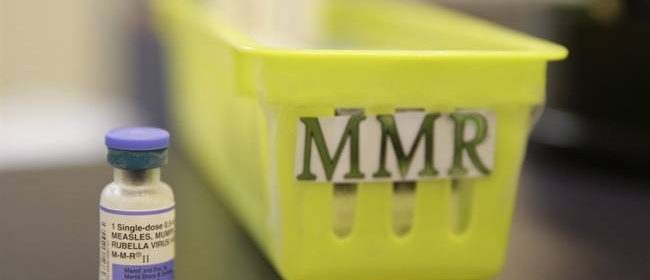 The B.C. Centre for Disease Control is warning that travellers to certain parts of the U.S. could be at risk of catching measles.
Related

Measles outbreak hits U.S. community known as 'hotspot' for unvaccinated children
The BCCDC issued the warning over the weekend, saying that people who travel to Clark County, in Washington state just outside Portland, Oregon, are at potential risk of exposure to measles, because people with measles can infect others prior to the onset of symptoms like fever and rash.
"While it is expected that most travellers will be immune to measles, some individuals will be susceptible, including infants less than one-year-old or people who have never been immunized against measles," wrote the BCCDC.
The measles outbreak near Portland has sickened 35 people in Oregon and Washington since Jan. 1, with 11 more cases suspected, as of Monday. Most of the patients are children under 10, and one child has been hospitalized.
Clark County has declared a public health emergency related to the outbreak. The county has a vaccination rate of 78 per cent, well below the level necessary to protect those with compromised immune systems or those who can't get vaccinated because of medical issues or because they are too young.
People may have been exposed to the disease at about four dozen locations, including Portland International Airport and a Portland Trail Blazers game, county health officials said.
They announced Monday that others could have been infected at the popular Oregon Museum of Science & Industry in Portland and a Wal-Mart Supercenter in the bedroom community of Vancouver, Washington.
The BCCDC advises people to make sure that their measles vaccination is up to date, especially if they're considering travelling. B.C. also has pockets of unvaccinated people, the agency notes, and the province had six cases of measles in 2018. There has been one case so far this year, in an adult traveller returning from the Philippines.
Vaccination is the best way to prevent measles, health officials say. The disease is so contagious that 90 per cent of unvaccinated people who are exposed will catch it.
— With files from the Associated Press
Source: Read Full Article