Abortion guidelines delay fuels fears service will be 'railroaded through'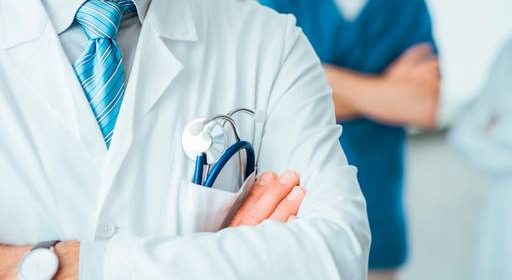 Doctors and hospitals have yet to receive guidelines on how women having abortions will be cared for.
The clinical guidelines are needed to advise and direct GPs and hospital doctors on key areas of care including prevention of complications.
The non-provision of the guidelines emerged last night as the report stage of the Bill to Regulate Termination of Pregnancy resumed. It was also revealed that a meeting of GPs to train them in delivering abortions had to be moved to a secret location in Limerick after threats were made by anti-abortion protesters.
There are reservations among many GPs and maternity hospital doctors about the rush to have abortion services in place by January.
Dr Maitiú Ó Tuathail, of the National Association of General Practitioners, last night appealed to the Government to have sense – and warned that if proper supports are not in place, the lessons of the CervicalCheck scandal will not have been learned.
"There is a need for some cool heads here to stop this being railroaded through," said Dr Ó Tuathail, who is pro-choice.
However, retired obstetrician Dr Peter Boylan, who has been appointed to oversee the preparations, said he believes if the legislation is passed before the Christmas recess, the service should start in January.
"There is no reason why it should not start," he said.
He added that it was understandable that there is anxiety among doctors who will deliver abortions because it is a new service but that "will settle down".
Asked about the clinical guidelines, which doctors insist are essential to direct them on safe care, he said: "They are close to finalisation."
GPs will be provided with access to private ultrasound scans if needed, he said.
Asked about the impact of abortions on maternity hospitals and regular gynaecological waiting lists, he said most early terminations that are surgical can be done under a local anaesthetic on an outpatient basis. "The actual numbers interfering with waiting lists are likely to be small and, if there is an imposition, things like the National Treatment Purchase Fund could be used for women who are on the waiting list," he added.
Questioned on how hospitals will cope with rostering staff who have a conscientious objection, he said that no register of people who opt out will be needed.
Hospitals
Instead, he said, it would be a matter for individual hospitals to work out their rosters.
"There is a huge amount of work going on in the background. It is all about the women and not about the doctors," he said.
Meanwhile during last night's Dáil debate proposed changes to the law – which would have compelled doctors to record extensive information about women who have an abortion – were defeated.
The proposal, tabled by pro-life TDs, called for information to be recorded such as the woman's age, marital status, ethnicity and in-depth detail of any previous pregnancies.
It sparked a heated debate with those who moved the amendment rejecting suggestions it was "vindictive".
Source: Read Full Article