If the Most Popular Baby Names Feel Overused, Try These Alternatives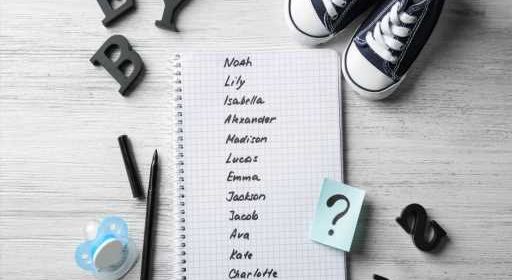 The most popular baby names hit the top of the charts for a reason: they're adorable and on-trend, and everyone wants to use them. But then comes the unfortunate side effect of your little Emma being one of ten Emmas in her class, and when you're trying to distinguish Emma P. from Emma J. from Emma W. from Emma H., it doesn't seem like such a great choice any more.
The U.S. Social Security Administration has been tracking the most popular baby names since the 1880s (when, ironically, Emma was at #3 on the list!). It's a good way to know whether the baby name you've had your heart set on is one that every other parent in America has had their heart set on too.
There's absolutely nothing wrong with giving your child a popular baby name. After all, they'll always be able to find it on a personalized keychain, right?! No one will likely mispronounce or misspell it, so you aren't dooming them to a lifetime of correcting people.
But if you're finding that names like Ava and Oliver are a smidge too overused for your taste, we've got some popular baby name alternatives that are similar, yet different enough to be distinctive. All of our favorite alternative names have some similarity to the popularity chart's "heavy hitters", either the same amount of syllables, the same primary sound, or the same beginning and ending letter.
Popular Baby Name Alternatives for Girls
For the first time since 2008, Sophia was ousted from the top 5 — but Emma, which has been in the top 5 most popular girls' names since 2002, is still holding strong.
If You Like Olivia, Try …
Olive or Oliva
Libby
Liv
Aveline
Evelyn
Viola
Vivian (or the French version, Vivienne)
Lydia
If You Like Emma, Try …
Alma
Amma
Emery
Jenna
Ember
Emmeline
Emilia
Emerson
Uma
Ella
If You Like Charlotte, Try …
Charmaine
Charlee
Caroline
Scarlet
Charis
Cherie
Ottilie
Carlotta
Harlow
Lottie
Colette
If You Like Amelia, Try …
Amerie
Cecilia (or its diminutive, Celia)
Mila
Millie
Cordelia (or its diminutive, Delia)
Alicia
Amalia
Melanie
Amara
If You Like Ava, Try …
Maeve
Liv
Ada
Eva (or Eve, or Evie)
Haven
Ivy
Avriel
Veda
Avery
Nova
Popular Baby Name Alternatives for Boys
The most popular boys' names tend to skew less trendy than the most popular girls' names, sticking largely with the classics; names like Christopher, David, James, and John have been on the top 5 list more often than not throughout the decades. Still, there's some variation — William left the top 5 for the first time in 12 years, but its trendier shortened version, Liam, still stands in the same #1 spot that it's held since 2017.
If You Like Liam, Try …
Levi
Ian
Kian
Leland
Will
Declan
Ewan
Julian
If You Like Noah, Try …
Jonah
Micah
Noel
Nolan
Nash
Noé
Owen
Rowan
Ronan
Roman
Josiah
If You Like Oliver, Try …
Evander
Alvin
Alwyn (or Alwin)
Oscar
Alder
Olivier
Gulliver
Sullivan
River
If You Like Elijah, Try …
Elias
Eli
Isaiah
Josiah
Elian
Jeremiah
If You Like James, Try …
Jamison
Séamus
Jay
Amos
Jacob
Jason
Jaime
Ames
Whether you choose a popular name for your child, or go rogue and pick something completely outlandish (we're looking at you, Elon Musk and Grimes), it will fit them just perfectly. And you can always get a personalized keychain on Etsy.
From Illusia to Zillion, here are a few of the most unique celebrity baby names.
Source: Read Full Article