What Does a Diagnosis of Eating Disorder Not Otherwise Specified (EDNOS) Mean?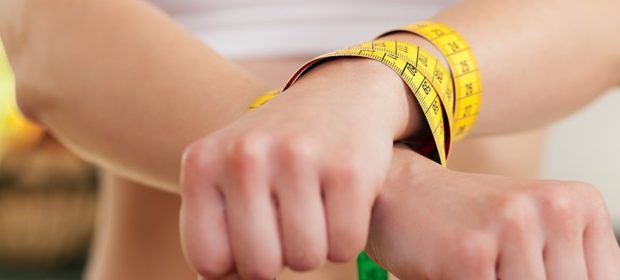 Eating disorders that are not officially classed as mental health disorders in the Diagnostic and Statistical Manual of Mental Disorders (DSM) have been placed in a catch all category 'Eating Disorders Not Otherwise Specified' (EDNOS), prior to 2013.
The term of Other Specific Feeding or Eating Disorder (OFSED) is also now used to acknowledge an eating disorder that can cause the patient significant distress or impairment but is not classified as one of the key defined eating disorders. In other words, they do not reach the criteria of the defined disorders.
The terminology does not attempt in any way to lessen the experience of the patient who has an alternative eating disorder. Other disorders are still recognized as important and causes of distress to patients resulting in serious impact to their lives, health and relationships with other people. For example, a person with many of the symptoms of anorexia may still have an eating disorder but it may not fit the criteria of the specific classified disorders.
Signs that a person is suffering from EDNOS
There are many symptoms that can contribute to the diagnosis of an eating disorder such as those listed below:
Changes to the immune system: The immune system may be impaired due to the impact of the eating disorder. Interrelationships among cytokines, cortisol and leptin (which are mediators and hormones frequently altered in such eating disorders) play an important role in the pathogenesis of the disease.
Damage from vomiting: Patients who vomit on a regular basis can risk rupturing their esophagus or stomach. The person may also develop puffy cheeks. The appearance of the teeth can also be affected, as they can become discolored or clear.
Extreme changes in weight: Significant weight changes can be a sign that someone has an eating disorder.
Osteoporosis: Eating disorders can result in osteoporosis, a condition that causes weakened bones which are more likely to break from a minor impact. This is because hormonal changes can be triggered in the individual, resulting in impaired bone replacement and increased absorption of old bone. The hormonal changes are the result of the body being malnourished. There are not usually many signs of osteoporosis, but the patient may feel numbness or pain in their bones. Also, they may find that their height is decreasing.
Changes to the menstrual cycle: Low hormones due to malnutrition can mean that a woman's menstrual cycle will be disrupted. The patient may no longer experience their periods.
Dehydration: Another sign of an eating disorder may be dehydration, as water is lost from the body when a person vomits. This can impact the much needed healthy level of minerals in the body which are essential for continuing key bodily functions. An irregular heartbeat may develop, which can potentially lead to death.
Kidney failure: Kidney disease and kidney injury can also result from eating disorders.
Bowel habits: Eating disorders may give some patients regular constipation or diarrhea.
Problems in conception and pregnancy: As body is constantly deprived of the much-needed nutrients, problems in conceiving and maintaining pregnancy inevitably arise. In that sense, history of an eating disorder should be treated as a warning sign for potential challenges associated with pregnancy.
References
https://www.b-eat.co.uk/about-eating-disorders/types-of-eating-disorder/ednos
https://www.nationaleatingdisorders.org/other-specified-feeding-or-eating-disorder
http://www.nedc.com.au/files/logos/Fact%20sheet_EDNOS_2013.pdf
http://www.eatingdisorderhope.com/information/eating-disorder/osteoporosis-bone-density-loss
http://www.eatingdisordersonline.com/articles/bulimia/bulimia-and-the-health-risks-of-induced-vomiting
http://www.eatingdisorderexpert.co.uk/themenstrualcycleandeatingdisorders.html
http://www.eatingdisorderhope.com/information/bulimia/dehydration-and-the-treatment-of-eating-disorders
https://www.nationaleatingdisorders.org/health-consequences-eating-disorders
Further Reading
All Eating Disorder Content
What is an Eating Disorder?
What Causes Eating Disorders?
Eating Disorder Signs
Eating Disorders Diagnosis
More…
Last Updated: Jun 17, 2019
Written by
Deborah Fields
Deborah holds a B.Sc. degree in Chemistry from the University of Birmingham and a Postgraduate Diploma in Journalism qualification from Cardiff University. She enjoys writing about the latest innovations. Previously she has worked as an editor of scientific patent information, an education journalist and in communications for innovative healthcare, pharmaceutical and technology organisations. She also loves books and has run a book group for several years. Her enjoyment of fiction extends to writing her own stories for pleasure.
Source: Read Full Article