Pediatrician: Role, Education, Training, Subspecialties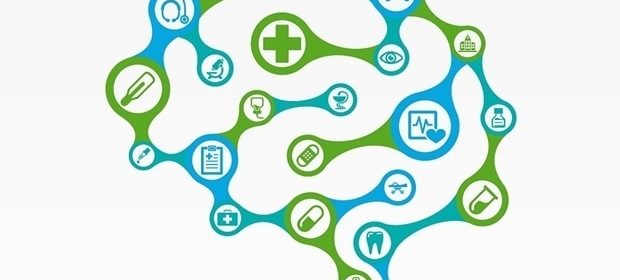 A pediatrician is a health professional who specializes in the field of pediatrics. Pediatrics is the specialty which involves the medical care of all individuals aged younger than 21 years. This therefore includes the medical care of all infants, children and adolescents.
Role
Pediatricians have diverse roles that may include prevention, screening, diagnosis and management of health conditions in young people. They may be involved with acute, chronic and preventative medical care, with an emphasis on the overall physical, emotional and mental health of all children.
It is important for pediatricians to consider all aspects of the child's health, including their overall wellbeing as they grow and develop. They can help to improve a number of health outcomes for young people, such as reducing mortality and infection, while also encouraging healthy lifestyle choices to maintain good health.
Pediatricians have specific knowledge about the health and medical care of young people. As the bodies of children grow and develop into adulthood, they have certain needs, which are distinct from the needs of adults. For this reason, a pediatrician has a valuable role on the medical care team to advocate for the best health decisions for all children.
Education and Training
A pediatrician must first graduate from medical school before going on to specialize in the field of pediatrics. They need to complete four years of college, four years of medical school, and then three years in an accredited residency program for pediatricians. This residency is intended to expand their knowledge of the optimal medical care of infants, children and adolescents.
In the United States, the American Board of Pediatrics is responsible for the board certification of pediatricians, which can be obtained after the residency has been completed. The certification requires individuals to pass a written examination about pediatrics. In order to remain certified, pediatricians need to undergo recertification every seven years. This process may differ slightly according to the country of practice, but is similar throughout the world.
Subspecialties
A pediatrician may also choose to specialize further in a specific field of pediatric health, such as:
Cardiology
Critical care
Endocrinology
Gastroenterology
Hematology
Nephrology
Neonatal medicine
Oncology
This is not a complete list of the subspecialties, and a pediatrician may choose to study further in any particular field that can be applied to pediatric health if they have a particular interest in the area.
Work Environment
Most general pediatricians work in a family health practice, although there are a number of other settings where a pediatrician may practice. These include children's hospitals and private pediatric clinics.
Pediatricians often work in a multidisciplinary healthcare team with other professionals who have specialized knowledge in certain medical areas. This is helpful because they can collaborate to make the best decisions to promote the best outcome for each young patient.
The workload is typically high, with most pediatricians in the United States reporting that they work approximately 60 hours each week. The work hours or shift schedule depends greatly on the workplace of the pediatrician. Those working in family health practices or pediatric clinics often have regular working hours, whereas those working in a hospital often work in shifts, which may include nights and holidays.
References
http://umm.edu/programs/childrens/health/about/what-is-a-pediatrician
http://study.com/articles/General_Pediatrician_Job_Description_Duties_and_Requirements.html
http://www.rch.org.au/kidsinfo/fact_sheets/Paediatricians_about/
http://www.gmc-uk.org/education/paediatrics.asp
Further Reading
All Pediatrics Content
Pediatrics – What is Pediatrics?
Pediatrics Training
Pediatric Skin Conditions
Subspecialties of Pediatrics
More…
Last Updated: Feb 27, 2019
Written by
Yolanda Smith
Yolanda graduated with a Bachelor of Pharmacy at the University of South Australia and has experience working in both Australia and Italy. She is passionate about how medicine, diet and lifestyle affect our health and enjoys helping people understand this. In her spare time she loves to explore the world and learn about new cultures and languages.
Source: Read Full Article