Winnipeg Harvest launching school breakfast program – for weekends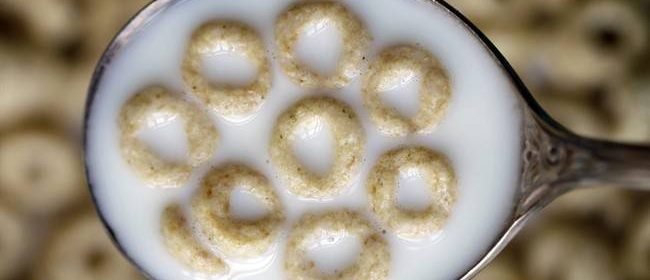 A new program at Manitoba's largest food bank hopes to ensure school kids don't skip out on the most important meal of the day, even when they're not at school.
Winnipeg Harvest is starting a new program at Mulvey School called Breakfast2Go, which will provide easy-to-make breakfasts for children on the weekends.
Through Breakfast2Go, every Friday children will have the option to take home two breakfast packages for the weekend, and the meals require little to no adult supervision to prepare.
According to Winnipeg Harvest CEO Keren Taylor-Hughes, studies have shown that providing kids with proper nutrition every day of the week helps to cut down on sick days and increases academic productivity.
"If we can provide a nutritious breakfast to children in need seven days a week," said Taylor-Hughes, "[we can help] set them on an academic path to success."
The program at Mulvey School will represent a test phase for Breakfast2Go. If successful, Winnipeg Harvest and Breakfast2Go partner, Breakfast Club of Canada, are hoping to extend the program to more schools throughout the city.
Winnipeg School Division already has meal programs in place for weekdays, but does not take into account children who have trouble finding meals on Saturdays and Sundays.
"We know that children are missing out on the most vital meal of the day," said Maxime Lam, Project Coordinator for Breakfast Club of Canada, "and we want to help students access the nutritious food they need for focused minds, both in and out of school."
People under the age of 18 currently make up 41 per cent of food bank users in Manitoba.
Source: Read Full Article