The Pandemic's Real Toll? 300,000 Deaths, and It's Not Just From the Coronavirus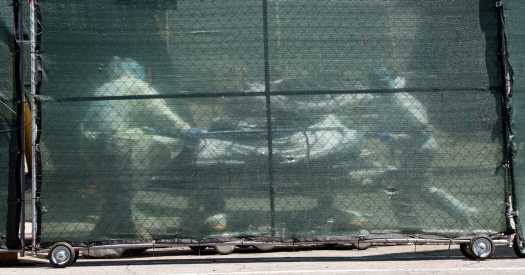 A C.D.C. analysis finds that overall death rates have risen, particularly among young adults and people of color.
By Roni Caryn Rabin
The coronavirus pandemic caused nearly 300,000 deaths in the United States through early October, federal researchers said on Tuesday.
The new tally includes not only deaths known to have been directly caused by the coronavirus, but also roughly 100,000 fatalities that are indirectly related and would not have occurred if not for the virus.
The study, published by the Centers for Disease Control and Prevention, is an attempt to measure "excess deaths" — deaths from all causes that statistically exceed those normally occurring in a certain time period. The total included deaths from Covid-19, the illness caused by the coronavirus, that were misclassified or missed altogether.
Many experts believe this measure tracks the pandemic's impact more accurately than the case fatality rate does, and they warn that the death toll may continue an inexorable climb if policies are not put in effect to contain the spread.
"This is one of several studies, and the bottom line is there are far more Americans dying from the pandemic than the news reports would suggest," said Dr. Steve Woolf, director emeritus of the Center on Society and Health at Virginia Commonwealth University, whose own research recently reached similar conclusions about excess deaths.
"We're likely to reach well over 400,000 excess deaths by the end of the year" if current trends continue, Dr. Woolf said.
Paul Sutton, deputy director of the division of vital statistics at the C.D.C. and an author of the analysis, said the study had set out to gauge the number of deaths that "we would not have expected to see under normal circumstances."
Source: Read Full Article