Study finds an increase in depression symptoms among UK adults aged 50-plus during the pandemic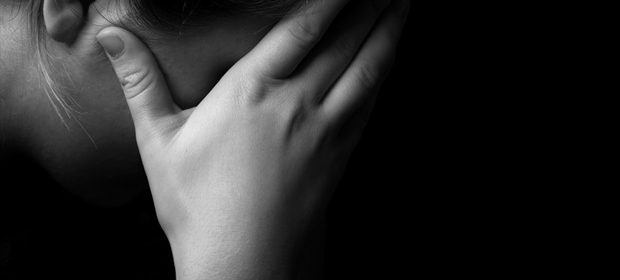 The mental health of UK adults over the age of 50 has been significantly compromised by the Covid-19 pandemic, with females and those in urban areas affected the most, reveals a new study from the University of Surrey.
In a paper published in the journal BJPsych Open, Surrey researchers directly compared depression scores in people aged 50-plus to their scores from before the Covid-19 pandemic.
The Surrey team analyzed data in 5,331 participants from the English Longitudinal Study of Ageing in Summer 2020. Self-reported depression symptoms in June and July 2020 were compared with baseline data from two to three years prior. A range of important demographic and health-related risk factors were investigated.
The study found a significant overall rise in depression symptoms: 26 per cent of those surveyed met the criteria for clinical depression during the pandemic, compared to just 14 per cent from previous years.
People living alone, and those with long-term health conditions, were at considerably higher risk. Also, the study found that females were at a much higher risk than males. Females living in an urban environment showed a larger increase in depression symptoms than those in more rural areas – suggesting that the lockdown had a more pronounced effect on people with less access to green spaces. The research also found that those at the younger end of the 50-and-over population suffered more than older people. Education levels and household wealth did not affect risk, suggesting that the mental health impact has been felt across all sections of society.
This is an important piece of research that gives us an insight into the impact of the pandemic and lockdowns on the mental health and wellbeing of people aged 50 and over, and identifies the groups who were most affected. This is crucial information as we begin to come out of the pandemic, to ensure that the long-term health and social wellbeing of these individuals is supported."

Dr Simon Evans, Research Leader, Lecturer in Neuroscience, University of Surrey
Source:
Journal reference:
Rutland-Lawes, J., et al. (2021) Risk factors for depression during the COVID-19 pandemic: a longitudinal study in middle-aged and older adults. BJPsych Open. doi.org/10.1192/bjo.2021.997.
Posted in: Medical Research News | Medical Condition News | Healthcare News
Tags: Clinical Depression, Depression, Mental Health, Neuroscience, Pandemic, Research
Source: Read Full Article