Scientists initiate a groundbreaking project to treat stroke once and for all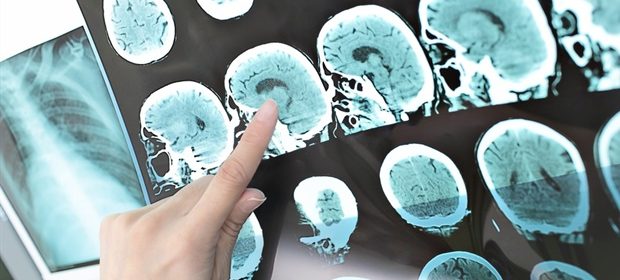 A leading group of scientists working in universities, research centers, and innovative companies across Belgium, Germany, Greece, Portugal, Spain, and Switzerland just initiated a groundbreaking project hoping to treat stroke once and for all. The project, given the code name "ANGIE", is backed by EU funding.
"European scientists started developing nano-surgeons that will enter the body to treat blood clots"
The ANGIE project will develop a radically new technology for localized targeted drug delivery in hospitals. The technology will develop tiny machines capable of navigating the body's vascular system and deliver therapeutics where no other instrument can go. Navigating inside the body to treat injured tissues has fascinated scientists and the public for decades, but the required technologies have lagged far behind. Scientists in the ANGIE project believe that they are now in a position to make it happen! This much-needed development targets stroke, the leading cause of adult physical disability in the world that affects 17 million people worldwide each year. On an annual basis, stroke causes 6 million deaths globally and costs the EU €60 billion. Alarmingly, the number of stroke events in Europe is expected to rise by more than 30% by 2040 due to aging of the European population and the growing rates of obesity and diabetes.
This could be averted if we had a way to wirelessly navigate nano-surgeons along the body's vascular network to deliver drugs directly where needed – on command."

Dr. Salvador Pané, Project Coordinator
But achieving such a breakthrough is not going to be easy. It requires advances in fields such as medical robotics, numerical simulation and biomaterials. Also, it needs technical capabilities and facilities that only few organizations have. But even those who do often lack the knowledge to transform scientific knowledge into medical instruments ready for clinical application. The scientists at ANGIE are confident that their team includes all the required knowledge, experience, and infrastructure to make it happen. For many years they have been building the needed knowledge for the use and control of small-scale robotic systems for different health applications. They recently developed the first system to treat cardiac arrhythmias using electromagnetically steerable catheters and their group includes high-caliber scientists who are often sought by the World Health Organization, the European Space Agency, and the World Economic Forum for advice. No wonder that the project has already attracted attention from multinational corporations like Siemens and CLS Behring.
The ANGIE project started this year and its team will need four years to develop the foundations of the technology. "We will keep the public aware of our developments", said Professor Josep Puigmarti-Luís, one of the chief scientists of the project.
We want to engage as many people as possible in our activities. We are passionate about targeted drug delivery and we aim to build up an interdisciplinary community that will help us develop the needed technology but also will address issues such as education, gender differences, and long-term implications related to targeted drug delivery."

Josep Puigmarti-Luís, Professor
Posted in: Medical Research News | Medical Condition News
Tags: Aging, Blood, Catheters, Diabetes, Disability, Drug Delivery, Drugs, Education, Obesity, Research, Stroke, Therapeutics, Vascular
Source: Read Full Article