HSE staff sick days increased after 'no-show' lecture from the Taoiseach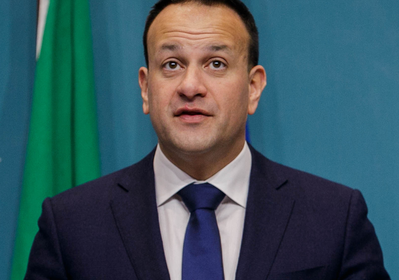 The rate of sick days taken by HSE staff rose in December in the wake of Taoiseach Leo Varadkar's controversial lecture on hospital workers' absenteeism and annual leave over the festive period.
Absenteeism rates across the health service increased that month to 4.8pc – up from 4.5pc in November.
Mr Varadkar drew the wrath of health workers after he told the Dáil in early November that it was time the hospitals operated "at full whack" over the Christmas holiday period to try to control the trolley crisis.
He also warned that consultants and nurses must not take their annual leave in the first fortnight in January.
"No bed should be closed because people are on leave. The emergency department and medical consultants should be there," he said.
The Taoiseach's comments came amid fears of another post-Christmas surge in trolley gridlock.
Nurses' and doctors' unions accused him at the time of trying to divert from the real problems – the lack of beds and staff.
The HSE's figures for December show within hospitals the proportion of nurses on sick leave increased to 5.1pc, compared with 4.8pc in November.
There was no difference in the absenteeism rate of doctors, remaining at just 1pc for hospital medics.
But it rose to well over 6pc for general support staff such as porters and patient and client care workers.
Significantly, no-shows also rose among hospital administrators, up from 4.4pc to 4.5pc.
In hospitals, 85.8pc of the sick leave was certified.
As it happened, the festive A&E overcrowding did hit hospitals, but not at the extreme levels of the previous year.
The slight easing of the issue was strongly linked to better planning, fewer flu cases and a virtual freeze on surgery, except for in emergency cases, to free up beds.
The HSE said last December's absenteeism rate was the same as the 2017 figure but higher than what was recorded in the same month in 2016.
Around 87.7pc of the no-shows were certified.
Absenteeism in the health service was highest in 2008 at 5.8pc, but it has reduced and stood at 4.4pc in 2017.
The HSE said that health sector work can be physically and psychologically demanding, and said this increases the risk of work-related illness and injury.
It also said their trends are in line with international public healthcare organisations.
"The latest NHS England absence rate for April 2018 was 3.83pc, while the 2017 annual rate was 4.13pc, up from 4.05pc the previous year," a spokesperson said.
They said that, as with international health services, sickness absence rates show wide seasonal variation – lower in summer and higher in winter.
Source: Read Full Article