Going green: How can you green your holiday without compromising on fun or quality?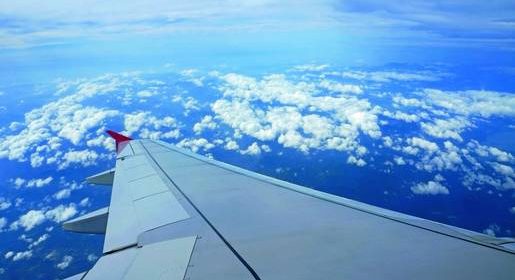 Travel Editor Pól Ó Conghaile shares his tips on going green on your travels…
Make a list
Yes, holidays are meant to be a break from lists. But smart packing saves time, stress and last-minute urges to pack that third pair of shoes. It also cuts down on buying stuff you've forgotten. Keep the list somewhere easy to find (e.g. taped inside your suitcase) and edit it after trips. What did you bring but not use? What did you miss? You'll be a packing ninja in no time.
Rethink your toiletries
Hotel toiletries are a treat. Sending billions of little plastic bottles to landfill, not so much (see cleantheworld.org). Before your next trip, set aside time to buy travel-size bottles that you can refill between trips at home.
A tip I got on Twitter, from Róisín McGoldrick (@GoldieRosie), is to buy small shampoo bars, rather than plastic containers – try Lush in Cork or Dublin, or ThreeHillsSoap.ie.
While staying in hotels, try to get towels and sheets changed only when necessary, and give feedback on any waste issues – from toiletries to coffee pods, slipper wrappers or any lack of recycling bins, before you leave. It will be noted.
Pack tote bags
Got a pile of random tote bags multiplying under the stairs? Pop one or two of them into each piece of luggage. They're light, don't take up much space and have multiple uses – as beach bags, for packing smelly laundry, or saving on plastic bags at shops, markets or duty-free.
Slow down and think local
So much to see, so little time! But wait… what if we rethought travel, spending more time in fewer places, rather than trying to 'do' entire countries? What if we walked and cycled, finding the rhythm of a locality rather than bombing around in cars and tour buses?
Slow travel is as much about mindfulness as sustainability and, while it won't work for everyone (or every holiday), it's worth trying at least for a day or outing. You'll be surprised where a gentle pace can lead… from cracking conversations to hidden museums, buzzy neighbourhood restaurants or local beers that haven't flown halfway across the world.
Plus, it's permission to relax!
Pack re-usable bottles
Ditched plastic straws? Nice job. Next up? Bottles. More airports are offering water fountains (Dublin now has 18 'hydration stations' in its terminals), making it easier to bring your own re-usable bottles through security and fill them for free airside. You'll save a fortune (I've paid up to €3.50 for a 750ml bottle of water in airports) and reduce waste, but make sure the bottles you buy are fit for purpose and age-appropriate – kids should be able to open and close them easily. A good water bottle is essential kit for car journeys and Irish adventures, too.
Ask the question…
School drops, dinners, shops to do, washes to put on, WhatsApps to answer… oh, and the day job. Caught up in family life, it's hard enough to find time to book a holiday, let alone research how eco-friendly a destination, resort or tour operator may be. Companies like Responsible Travel and Intrepid lead the way in this area, but we consumers can help drive change with simple steps like asking hotels, resorts or travel agents what their green or sustainability policies are before we book. Be wary of 'greenwashing', however – the world is full of dubious claims.
Take 3 for the sea
You don't have to be David Attenborough to know that plastics are killing marine life. Since spotting a plaque on the beach at Bray, Co. Wicklow, this spring, I've been newly motivated to do my bit. "3 For The Sea," it says simply. "Please take away three pieces of plastic every time you visit the beach." I've since learned of them at other beaches, like Spanish Point, Co Clare, or Annagassan, Co Louth, and bring a little bag with me on walks – for work or hols – to take some rubbish away. A small step, but it feels good.
Stop buying stupid junk
Do you really need that inflatable dolphin? Or that tatty snorkel-and-fins set? Buying cheap towels and toys on hols is often touted as a way to lower your luggage weight, but it's a false economy in environmental terms. Think of it as one less thing to Marie Kondo next January.
KeepCups
Another place we rack up the rubbish is on in-flight or train trolley services. Picture it. You order one cup of tea. You get a single-use cup, a disposable lid, a plastic stirrer, individual tubs of UHT milk, sachets of sugar, tissues, a mini plastic refuse bag… and that's not even starting on in-flight meals. Bring your KeepCup, or take a hard pass.
The Big Question: Should we fly less?
It's the elephant in the room. Air travel is essential to our island economy, to tourism inbound and out, but it's also responsible for 2pc of global CO2 emissions, according to the Irish Aviation Authority. So what's the point using paper straws if every flight we take dumps weeks' worth of human-generated carbon emissions into the atmosphere?
It's a despairing thought, and one that could easily send you into a spiral – wondering what's the point of skipping using eco-friendly sunscreen, when millions of flights take off every year.
Don't let it. You can make a difference. Taking direct rather than connecting flights where possible, for example, saves fuel burned on take-off and landing. Paying into a carbon-offsetting scheme can also help offset emissions by funding projects that reduce them elsewhere – by planting trees, say, or funding solar water-heating projects. A flight from Dublin to Málaga generates about 0.4 tonnes of CO2 per passenger, for example – which would cost roughly €3.50 to offset.
Carbon offsetting is not a clear-cut solution, however. Finding trustworthy schemes can be confusing (try carbonfund.org or carbonfootprint.com for starters), and critics say it passes the buck, shifting moral responsibility for our actions and distracting from sustainable fixes like reducing flights or incentivising greener travel through tax and regulations.
While it's true that airlines are investing in new planes and more sustainable fuels, passenger numbers have more than doubled in 15 years, and we won't see electric planes any time soon. In the meantime, we can support those that change, and punish those that don't, in the only way they'll recognise: with our wallets. Or by taking fewer flights.
Source: Read Full Article