Few JAK Inhibitor Users Have Reduced Response to COVID Vaccines

Editor's note: Find the latest COVID-19 news and guidance in Medscape's Coronavirus Resource Center.
Patients who are being treated with Janus kinase (JAK) inhibitors overall show a high immune response rate to COVID-19 vaccination, one that matches the rates seen in patients on other immunosuppressants, a new study has found.
The patients taking a JAK inhibitor who are most at risk of a diminished response may be those on upadacitinib (Rinvoq) and anyone 65 years or older, wrote Raphaèle Seror, MD, PhD, of Paris-Saclay (France) University and coauthors. The study was published in The Lancet Rheumatology.
To gauge the effectiveness of COVID-19 vaccines in this subset of immunosuppressed patients, the researchers analyzed 113 participants in the MAJIK-SFR Registry, a multicenter study of French patients with rheumatoid or psoriatic arthritis. The participants were treated at 13 centers throughout France; their mean age was 61.8 years (standard deviation, 12.5), and 72% were female. A total of 56 were taking baricitinib (Olumiant), 30 were taking tofacitinib (Xeljanz), and 27 were taking upadacitinib.
Serologic assessment was performed an average of 8.7 weeks (SD, 5.2) after the last dose of vaccine. The overall response rate – defined as the proportion of patients with detectable anti-spike antibodies per manufacturer's cutoff values – was 88% (100 of 113). The nonresponse rate was higher with upadacitinib (7 of 27 patients, 26%) than with baricitinib (5 of 56, 9%) or tofacitinib (1 of 30, 3%). The only nonresponders who were not age 65 or older were four of the seven who received upadacitinib. The interval between the last vaccine dose and serologic assessment was somewhat longer in nonresponders (11.3 weeks) than in responders (8.3 weeks).
Earlier this year, the American College of Rheumatology recommended withholding JAK inhibitors for 1 week after each vaccine dose because of "concern related to the effects of this medication class on interferon signaling that may result in a diminished vaccine response Only two patients in the study had treatment with JAK inhibitors stopped before or after vaccination.
Questions About Antibody Levels Remain Difficult to Answer
"This study does further confirm a big point," said Alfred Kim, MD, PhD, of Washington University, St. Louis, in an interview. "Most people on any sort of immunosuppression, with rare exceptions, can mount responses to COVID-19 vaccination."
"What level of response is going to be sufficient, of course, is not clear," he added. "Even though most people generate responses, at the population level those responses seem lower than those in nonimmunosuppressed people. Particularly for those on upadacitinib, which is lower than patients on the other JAK inhibitors. Is that problematic? We don't know yet."
Kim, who was part of a separate, earlier study that assessed vaccine response in patients with chronic inflammatory disease who were being treated with immunosuppressive medications, noted that many of the questions patients are asking about their antibody levels cannot yet be answered.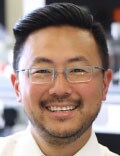 Dr Alfred Kim
"It's kind of the Wild West of serologic testing out there right now," he said. "Even though we're recommending that people still don't check their antibody levels because their results are largely inactionable, everyone is still getting them anyway. But each of these tests are slightly different, and the results and the interpretation are further clouded because of those slight performance differences between each platform."
Kim highlighted the number of different tests as one of this study's notable limitations: 11 different assays were used to determine patients' immune responses. "The authors made the argument that these tests are FDA approved, and that's true, but that doesn't necessarily mean much. Approval does translate to technical reliability but not to comparisons between the tests."
As for next steps, both the authors and Kim recognized the need for a prospective trial. "To do a vaccine effectiveness–type study and show clinical protection against either infection or hospitalization — those are going to take a while, simply because of the nature of how many people you need for each of these studies," he said. "Time will tell whether or not the data that are being presented here will translate literally into protective outcomes downstream."
The MAJIK Registry is supported by the French Rheumatology Society. The authors acknowledged numerous potential conflicts of interest, including receiving consulting fees, research support, and honoraria from various pharmaceutical companies.
This article originally appeared on MDedge.com, part of the Medscape Professional Network.
Source: Read Full Article