Fentanyl skin patches have caused FIVE accidental deaths since 2014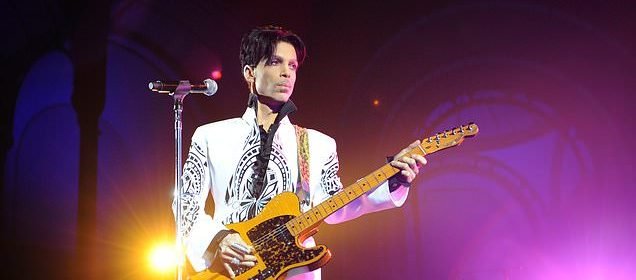 Five Britons have died after accidentally coming in contact with skin patches containing potent opioid fentanyl, drug regulator warns
Medicines and Healthcare products Regulatory Agency issued stark warning 
It comes after at least five UK deaths related to Fentanyl patches since 2014 
300 fentanyl deaths have been recorded in England and Wales since 1993  
View
comments
At least five Britons have died from coming into contact with Fentanyl skin-patches since 2014, the drug regulator has warned. 
The Medicines and Healthcare products Regulatory Agency (MHRA) recorded the tragic fatalities between July 2014 and October this year.
The body warned infants are particularly at risk from the powerful drug, which Prince overdosed on two years ago and is fifty times more potent than heroin. 
However, it is unclear how many of the five deaths were children who had touched or ingested patches that hadn't been disposed of correctly. 
Now, the MHRA has issued a fresh warning about the potential dangers and urging caution to avoid further fatal overdoses – with clear instructions to parents.
Sign of the times: Celebrated musician Prince died of an accidental Fentanyl overdose at his Paisley Park home in Minnesota two years ago
It comes just two years after the shock death of Amelia Cooper, who was 15 months old when she was found lifeless in her parents' bed in Cornwall, June 2016.
It's believed the patch was stuck to the little girl's stomach for a 'period of time' after it passed from her mother, Sarah Talbot, who was prescribed the stick-on product. 
Strictly legend Arlene Phillips bows to the inevitable at 75…

Incredible transformation of woman, 21, born with a cleft…

Common antibiotic doctors say could give you organ failure…

False hope for cancer patients: Report slams hospitals for…
Share this article
A toxicology report found the drug in Amelia's blood, bile and hair samples, but not in the stomach content. 
She was described as a 'normal' and 'healthy' child prior to her death.
A fentanyl opioid patch can cause seizures, a reduction in breathing and blood pressure, and when levels are high, it can be fatal.
Tragic: The new MHRA warning comes just two years after the shock death of Amelia Cooper, who was 15 months-old when she was found lifeless in her parents' bed in Cornwall, June 2016
What is fentanyl and why is it so dangerous?
Fentanyl was originally developed in Belgium in the 1950s to aid cancer patients with their pain management. Given its extreme potency it has become popular amongst recreational drug users.
Between late 2013 and early 2015, more than 700 deaths were attributed to fentanyl and related substances in Australia. Drug overdoses killed more than 72,000 people in the US in 2017 – a record driven by fentanyl. While around 300 fentanyl deaths have been recorded in England and Wales since 1993.
It is often added to heroin because it creates the same high as the drug, with the effects biologically identical. But it can be up to 50 times more potent than heroin, according to officials in the US.
Deaths tied to fentanyl and related drugs doubled in 2016, to more than 19,000.
In America, fentanyl is classified as a schedule II drug – indicating it has a strong potential to be abused and can create psychological and physical dependence.
Other schedule II drugs include Vicodin, cocaine, methamphetamine, Adderall, Ritalin and oxcodone.
Even when used by an adult, the remaining dosage can still be fatal to a child.  
Some youngsters have been known to recover the used patches from bins – and even put them in their mouths. 
'We continue to receive reports of preventable accidental transfer of fentanyl patches, with five fatal incidents,' the MHRA said. 
'Fentanyl patches should be stored out of sight and reach of children.' 
Speaking to MailOnline, they stressed:  'Fentanyl is a controlled drug licensed to treat severe chronic pain. 
'However, inadvertent exposure to the patches can cause serious harm, especially to those who have not been prescribed them.
'To avoid serious harm to others we recommend that the patch should be checked to ensure they are stuck on securely and to prevent them sticking to anyone else.
'We also recommend that the used patch is folded together so that the adhesive side of the patch sticks to itself and then disposed of in a place where it cannot be picked up by anyone else, particularly young children.
'If a patch is transferred to another person or accidentally put in their mouth it must be removed and medical help sought immediately.'
In August, emergency responders were told to wear masks, goggles and gloves if they come across fentanyl amid a spike in deaths from the drug.
Public Health England issued guidance for paramedics, firefighters and police officers who may come across the opioid painkiller.
Deaths from the drug rose by almost 30 per cent last year in England and Wales, according to official figures.
The drug often comes in the form of pills and tablets but can also be taken as a powder, lollipops and solutions that can be injected.
The latest PHE guidance stated personal protective equipment, such as masks, can protect against potentially fatal exposure to the drug.
First responders should also 'avoid actions that could cause powder to become airborne', but it did not specify any further as to what they may be. 
Drug overdoses killed more than 72,000 people in the US last year, figures show – a new record driven by fentanyl.
Celebrated musician Prince died of an accidental fentanyl overdose at his Paisley Park home in Minnesota two years ago.
But fentanyl deaths have also spiked in England and Wales in recent years, with the 75 deaths from the drug in 2017 being a record high.
AMERICA'S FENTANYL CRISIS 
Fentanyl was involved in more than half of all fatal drug overdoses in New York Cityin 2017, a report published last month revealed.
It was at least partially to blame in 57 percent of drug overdose deaths reported in the US's most populous city last year.
Just earlier this week, health officials were heartened by the first significant reduction in new heroin users in years.
But the more potent and deadly synthetic opioid has only continued to kill more and more New Yorkers, according to the city's Department of Health.
 The heroin epidemic of the 1980s and 1990s was an urban phenomenon.
The current opioid epidemic, on the other hand grabbed the nation's attention when it took hold of white, suburban and rural America.
But fentanyl has emerged as the top killer in the crisis.
And the powerful drug – an unpredictable combination of opioid-imitating compounds that can be as much as 100 times stronger than morphine – is still very much a plague on cities.
In 2017, 1,487 people died of drug overdoses in New York City.
That means that 654 people died with fentanyl their systems – a 44 percent increase over the previous year.
Source: Read Full Article