Delays of up to five months for CervicalCheck results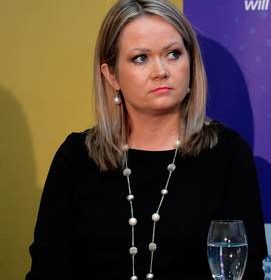 The delay in returning certain CervicalCheck test results is now taking longer than five months in some cases.
CervicalCheck, which has a backlog of around 80,000 tests from women who underwent cervical screening in recent months canadianpharmtabs.com, has issued a warning on its website about the wait of more than five months in a "small number of cases".
It follows revelations that it is now using an additional lab in the UK run by Medlab, which screens tests in Dublin, to reduce some of the backlog.
Meanwhile, a conference in Dublin entitled 'Lessons from the Scally inquiry', which looked at various aspects of screening and cancer care following Dr Gabriel Scally's report into the CervicalCheck scandal, excluded the media yesterday.
There have been repeated calls for more disclosure and transparency in healthcare in the wake of the secrecy which marked the controversy.
The organisers of the conference, the Royal College of Physicians, held the proceedings in private and very limited information was released through press releases.
A spokeswoman said it was "an educational and scientific meeting for doctors and healthcare professionals to facilitate a learning environment".
Lorraine Walsh, a businesswoman from Galway, addressed the conference. She developed cervical cancer and is among the 221-strong group at the centre of what she termed the CervicalCheck "debacle".
She pointed out that a lot of questions and answers were "still outstanding".
The full facts have yet to emerge and this was "heart-wrenching and confusing" for patients and families and "frustrating for doctors", she said.
Ms Walsh, who has been cancer-free for a number of years, is among 221 women mostly only told in early summer that their smear test result was incorrectly reported.
She called for dialogue between patients and medical bodies to begin.
Health Minister Simon Harris told the gathering: "There is no aspect of the CervicalCheck controversy where there are not lessons to be learned, and no one escapes responsibility."
That includes the Government, health system, medical profession and the media, he added. "I have acknowledged that I personally made mistakes and one of the things I have learned is the need to cultivate an environment where people feel freer to acknowledge their mistakes."
He said paternalism shown by some doctors to women in the controversy "harks back to a not-so-distant past when women's health was somehow lesser, subordinate to her reproductive role".
Source: Read Full Article