Colorado moving to new COVID-19 vaccination phase next week — but some will now wait longer – The Denver Post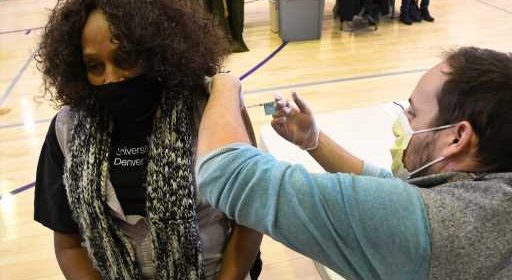 Coloradans 60 and older, grocery workers and others working in the food industry, and anyone with two or more chronic health conditions can begin getting the COVID-19 vaccine late next week, but state health officials are delaying vaccinations for other essential workers who previously had qualified for the next stage of inoculations.
Phase 1B.3 of the state's vaccine rollout begins March 5, but other essential workers who had been in that stage will move to a newly created Phase 1B.4, which should begin around March 21.
Healthy people ages 60 to 64 will move up into phase 1B.3. Previously, they had to wait until Phase 2, which is tentatively scheduled for spring.
The latest modeling report from the Colorado School of Public Health estimated about one person in every 194 is currently contagious, which is a substantial improvement over the fall peak. If the current trend continues, Colorado could return to summer levels of cases and hospitalizations in April.
The average number of people that each contagious person infects has increased slightly, however, to 0.95. When the average rises above 1.0, an epidemic starts to grow again.
This is a developing story and will be updated.
Source: Read Full Article