Census shows that more single people are in psychiatric care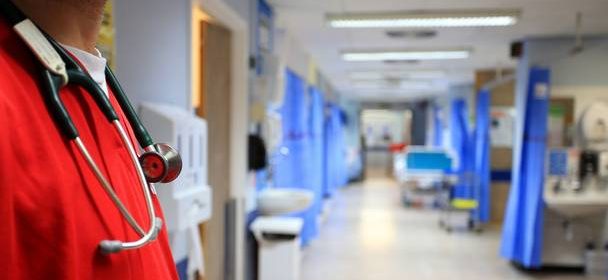 Singletons and people who have seen their relationships end are most likely to be hospitalised and treated in psychiatric units, according to new research.
A census of more than 2,300 patients in Irish psychiatric units and hospitals, reveals men account for 55pc of those receiving treatment.
One third of patients in psychiatric care are aged over 65. More than half of patients are single. A significant majority of children under 18 are girls. When the census was carried out at the end of last March, more than two-thirds of the 83 children receiving treatment were female.
The research by the Health Research Board (HRB) breaks down the various demographics and backgrounds of people attending psychiatric units and hospitals. It also captures the level of use at in-patient units and hospitals.
Please log in or register with Independent.ie for free access to this article.
Log In
New to Independent.ie? Create an account
The trends uncovered show people who are not in a relationship were more likely to be hospitalised. Two-thirds of patients (67pc) were single, widowed or divorced. One in five patients (21pc) was married.
Single people aged between 65 and 74 had the highest rate of hospitalisation at 440.5 per 100,000 population. Widowers accounted for 7pc and divorcees 2pc of all patients.
Widowed men were three times more likely to be treated in a psychiatric hospital or unit than married men.
The census data also shows a shift in how patients are being treated, with increasing numbers attending units adjacent to general hospitals instead of traditional psychiatric hospitals. This is also contributing to shorter hospital stays for patients.
There was a 4pc drop in the total number of patients last year, compared to the previous census in 2016. However, 2,812 patients were counted in the 2010 census – 504 more than last year. HRB research officer Antoinette Daly, who co-authored the census report, said this change can be attributed to the modernisation of psychiatric care.
"A lot of the older and traditional psychiatric hospitals would have been more isolated and away from general medicine. Now we tend to have units attached to general hospitals where they are part of the model and with less of a stigma attached to it," Ms Daly said.
"We have noted over the last few years that the length of stay is getting shorter. This is probably due to the fact more people now are being admitted to units attached to general hospitals where the length of stay would be typically shorter.
"We still have a long way to go, there are still a lot of long-stay patients in hospitals but the trend has been for that number to come down in recent years. That is a sign of the policy, that more people would be treated in units attached to general hospitals, away from the traditional psychiatric hospital."
The average length of stay for patients was 1,407 days, down from more than 1,500 three years ago.
Schizophrenia and depressive orders accounted for almost half (49pc) of the diagnoses patients received. One third of all patients were receiving treatment for schizophrenia which was more common in men. Women had a higher hospitalisation rate for depressive disorders.
Less than one third of patients last year were being treated in psychiatric hospitals or continuing care units. This compares to 35pc who were being treated in general hospital units. Another 27pc were being treated in independent units or private charitable centres.
Source: Read Full Article