Bayer Digital Health UKI introduces new technology to help type 2 diabetes patients manage kidney health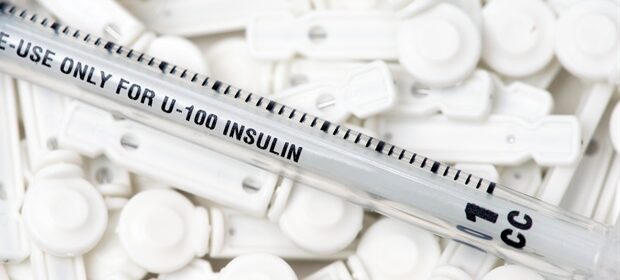 Reviewed
Bayer Digital Healthcare UKI has today announced the launch of its first digital patient support package, My Kidney Assistant, designed to provide type 2 diabetes (T2D) patients with the information and resources to help monitor and improve their kidney health. The package will be rolled out to a cohort of T2D patients in England, including patients who have already been diagnosed with chronic kidney disease (CKD).
The technology was created by the newly established Bayer Digital Health UKI in collaboration with leading patient engagement specialists, Cognitant Group, via joint-working with local healthcare professionals and patient groups, with additional content from Royal Berkshire NHS Foundation Trust. My Kidney Assistant hosts curated, interactive, multimedia content to support the making of healthy lifestyle decisions. This includes stopping smoking tips, diet planning support and exercise advice.
In addition, the digital platform allows users to log health data (blood pressure, cholesterol, blood sugar), test results (urine, kidney function), and medication adherence. It enables the setting of personal goals (including weight loss, activity levels, and alcohol reduction) and delivers medication adherence reminders.
Expected results include an improved ability of patients to understand and manage their risk of CKD, and – for those already diagnosed with CKD – an improved ability to self-manage health and treatment in order to reduce avoidable disease progression.
Meeting an urgent need for accessible kidney health information
In the UK, it is estimated that over 4.6 million people are living with type 2 diabetes, including almost 800,000 undiagnosed1, and as many as 40% of people with type 2 diabetes could eventually develop CKD in T2D3.
To reduce the prevalence of CKD in the population, there is a need for accessible health information and tools to support people to manage and monitor their kidney health. T2D is a chronic condition that requires continuous management, and digital solutions can assist in maintaining lifestyle changes, adhering to medication regimens, and tracking progress over time, which is crucial for long-term kidney health.
Accessible kidney health information delivered through digital platforms enables people to make informed decisions, engage in shared decision-making with healthcare providers, and take control of their health according to a personalized plan. Digital solutions can also help healthcare providers optimize their resources by reducing the burden on in-person visits for routine care.
Antonio Payano, CEO Bayer plc, Senior Bayer Representative, Head of Pharmaceuticals at Bayer UK & Ireland, says:
"The opportunity that digital health solutions could offer to improve outcomes and wellbeing for patients, and to relieve NHS pressures, is an exciting area of interest to Bayer in the UK.
"By working with expert partners, our Digital Health team can move at speed to exploit the rapidly evolving technologies and talent pool that the UK has to offer, at the interface between digital, AI and healthcare to create innovative solutions such as My Kidney Assistant."
We are very pleased to bring this digital health offering to the market and help to address a known unmet need for type 2 diabetes patients. We look forward to working with our partners to better understand the value added from My Kidney Assistant and also explore how it can be enhanced to provide even greater functionality and support those at risk of kidney disease, allowing for even earlier identification and prevention of complications."

Nigel Brokenshire, Head of Digital Healthcare UK/I, Bayer plc
Dr Tim Ringrose, co-founder and CEO at Cognitant, says:
"61% of England's working-age population find health information difficult to understand 4, and studies have found that 40% to 80% of the information given during appointments is forgotten immediately5. This reduces adherence to treatment and healthy behaviors and prevents shared decision making about care, all of which have been recognized as necessary to improve kidney health outcomes following research from the World Health Organization (WHO).
"My Kidney Assistant is a support package that's been specially created to fulfil an important need. It is an example of how multiple stakeholders in the healthcare ecosystem can collaborate to create impactful digital support programmes, pooling their expertise to produce a tool that really makes a difference to the engagement and health outcomes of type 2 diabetes patients."
Source:
Bayer Digital Healthcare UKI
Posted in: Device / Technology News | Medical Condition News
Tags: Alcohol, Blood, Blood Pressure, Blood Sugar, Cholesterol, Chronic, Chronic Kidney Disease, Diabetes, Diet, Exercise, Healthcare, Healthy Lifestyle, Kidney, Kidney Disease, Medication Adherence, Pharmaceuticals, Research, Smoking, Technology, Type 2 Diabetes, Weight Loss