Abortion service uneven as unrest grows on frontline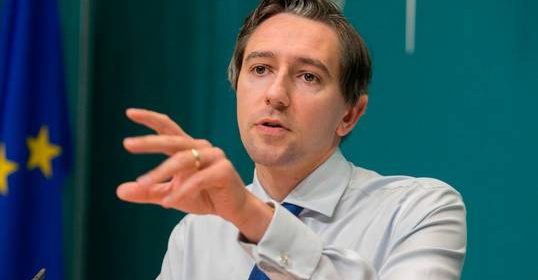 It's more than a week since the new abortion law came into effect – and delivery of the new service by maternity hospitals remains uneven across the country.
Obstetricians who are in the frontline to deliver the new service met this week and their dissatisfaction at what they saw as the undue haste to introduce the wider availability of termination was made clear.
These are a group of specialists who have felt under siege in recent years as the cost of medical negligence claims in obstetrics has soared.
Between 2010 and 2014, the average medical negligence payout rose by 44pc but in maternity cases it has increased by 80pc.
Several were also involved in the fallout from the CervicalCheck controversy.
Some obstetricians have been even been running a Twitter campaign to highlight their work under the title "we are delivering".
It meant that the decision to impose the January 1 deadline for the start of the new abortion service was inevitably going to stir resistance.
Many units are still taking a cautious approach.
As of now, some nine maternity hospitals across the country are listed by the HSE as providing the new service.
They include the National Maternity Hospital and the Rotunda Hospital in Dublin.
In the midlands, there is Mullingar Hospital and in the north-east, Our Lady of Lourdes Hospital Drogheda.
In the west, it lists University Hospital Galway and Mayo Hospital.
Limerick University Hospital is the centre in the mid-west and in the south and south-east it names Cork University Maternity Hospital and University Hospital Waterford.
There are 19 maternity units in the country.
However, it was learned this week that while Mullingar Hospital is on the list it is not yet ready to deliver the service.
Resources required are currently being put in place and it is hoped it will begin the service from February 1.
Work is also under way at maternity units in Wexford and Kilkenny hospitals to provide abortion care.
Women who are referred to a maternity unit for a medical termination, after between nine and 12 weeks of pregnancy, also face a long journey depending on where they live.
A woman in Kerry may end up being referred to the maternity unit in Waterford.
This would mean a six-hour round trip.
A spokeswoman for the south and south-west hospital group said Cork University Maternity Hospital and University Hospital Waterford will provide medical terminations at nine to 12 weeks.
There are referral pathways in place to both from University Hospital Kerry and South Tipperary General Hospital, she said.
Dr Cliona Murphy, chair of the Institute of Obstetricians and Gynaecologists, has now called for a national co-ordinator to oversee the running of abortion services .
It is likely to be some time yet before more maternity units come on board.
But the likelihood is that some will opt out permanently.
They will leave it up to one or two hospitals in their group.
Source: Read Full Article