'Intense grief' after failure of fertility treatment is comparable to bereavement – new research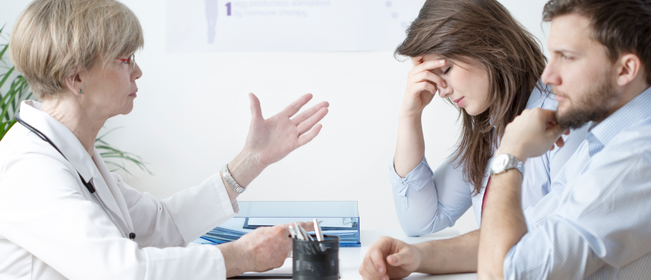 Failed fertility treatment has a worse affect on an individual's mental health and wellbeing than divorce and is comparable to bereavement, researchers have found.
Dr Sofia Gameiro, from Cardiff University, conducted research into thousands of people who have been receiving fertility treatment.
When research participants were asked to share their experience, they talked about an intense grief made of profound pain and feelings of loss, sadness and emptiness, which was sustained over time.
They also said it was hard to stay connected with the people around them who have children and to discuss their situation with others, resulting in feelings of isolation.
In addition, most people perceived to be abandoned by their fertility clinics and expressed a need for psychosocial support.
Around nine in 10 people who are unsuccessful are eventually able to let go of their desire for children and go on to build a happy and fulfilling life.
Cardiff University collaborated with Fertility Network in online study and a total of 860 people submitted their responses. Participants were on average 35 and most were in a relationship.
Pregnant
A separate study has suggested new mothers who become pregnant less than a year after giving birth could be putting themselves and their unborn child at increased risk.
Researchers who looked into nearly 150,000 births in Canada said those who waited 12 to 18 months to conceive after having a baby reduced the risk of short- and long-term damage to the mother and child.
The study, by the University of British Columbia and the Harvard TH Chan School of Public Health, found a short gap between pregnancies affected mothers aged over 35, while risks to the infant were found for all women – particularly for those aged 20 to 34.
Among women over 35 who conceived six months after a previous birth, the researchers found a 1.2pc risk of maternal mortality or severe morbidity. Waiting 18 months between pregnancies, however, cut the risk to 0.5pc, the authors said.
For younger women, an 8.5pc risk of spontaneous pre-term birth – delivery before 37 weeks of pregnancy after labour started on its own – was found for pregnancies spaced at six months.
Source: Read Full Article