Waterford doctors who highlighted concerns about mortuary 'performed an important duty', Harris says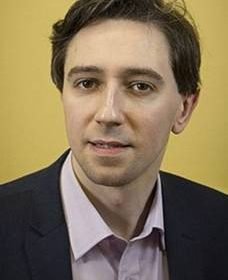 Doctors who highlighted their concerns about sub-standard conditions at University Hospital Waterford mortuary "performed an important duty," Health Minister Simon Harris said today.
He was speaking in the wake of criticism of hospital management and Taoiseach Leo Varadkar who said there was "no evidence" in the form of complaints to substantiate the doctors' claims about cramped conditions and bodies decomposing on the corridor.
Mr Harris said: "The Taoiseach was asked a question and he said that factually he did not have all the information.
"We know that Waterford needs a new mortuary. We know the current mortuary in Waterford needs to be replaced. Planning permission has been granted and it is going to go to tender in the next few weeks.
"We know hospital management in the interim have taken measures to improve the situation.We don't know the details of what is going on in the mortuary every single day. I think that is what the Taoiseach was highlighting," said the minister.
"There is no disagreement."
Mr Harris who was asked about the controversy as he launched new legislation to improve organ donation said he has "never known doctors to hold back in terms of their advocacy" .
"They performed an important duty in highlighting their concerns. There is no disagreement
"I take what doctors and nurses  say very seriously. I also take what hospital managers say seriously."
The four doctors who first wrote about their concerns to management last October are expected to be invited before the Oireachtas health committee to expand on their evidence.
Source: Read Full Article